Securely create, store, organize and share health information.
Kith + Kin is your app for managing health that makes it easier to care for those you care about by sharing the right information with the right people at the right time.
Bring structure to the chaos of caring for others.
Instead of color-coded folders for each family member, reminders hurriedly scribbled on a sticky note, multiple text message threads, or incomplete information relayed to other members of your circle —  imagine a simple, secure, single place where you can store, organize and share important information.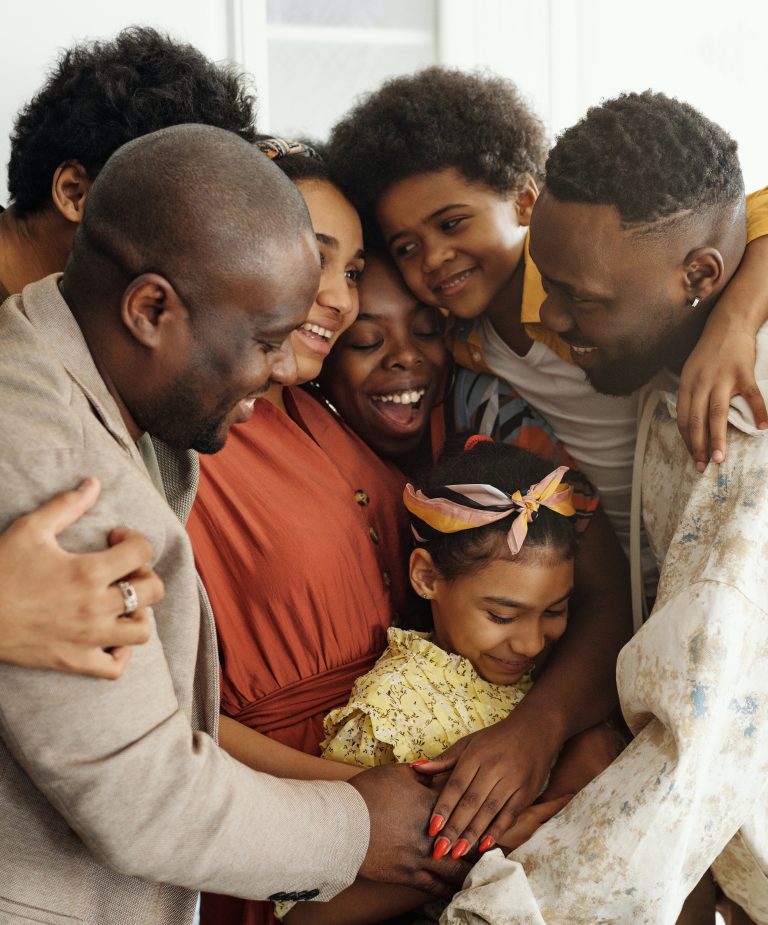 No more workarounds or lost conversations.
Say goodbye to notebooks and group chats that aren't secure or are hard to access later.
Stay organized and up-to-date for when you need a hand.
Lessen the load by having important information ready to share.
Share only what you want, with whom you want.
Share some information with some people and other information with other people, completely controlled by you.
Here's what our users have to say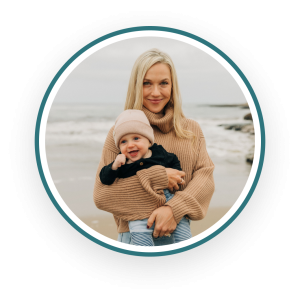 Megan, 35
Circle includes husband, biological son, two step children, mother, and their dog
As my wife and I help our son prepare for college, we're realizing just how much of his own health story he doesn't know and how much he relies on us for that info. Kith + Kin gave us a way to fill the information gap and help him start to take control of his health as he gains more independence.
My siblings and I live in different states, but I'm the closest to our parents. Our mom was recently diagnosed with cancer, and I became her primary caretaker. I share her health updates with my brother and sister through Kith + Kin, so when they visit, they can share the caregiving load without missing a beat. I can take a break and rest easy knowing Mom is covered because they have all the information they need.
I have so much peace of mind when my parents watch our kids after school. They have access to the exact info they need — not too much, not too little. They said that makes them feel more confident when they're solo with the kids too.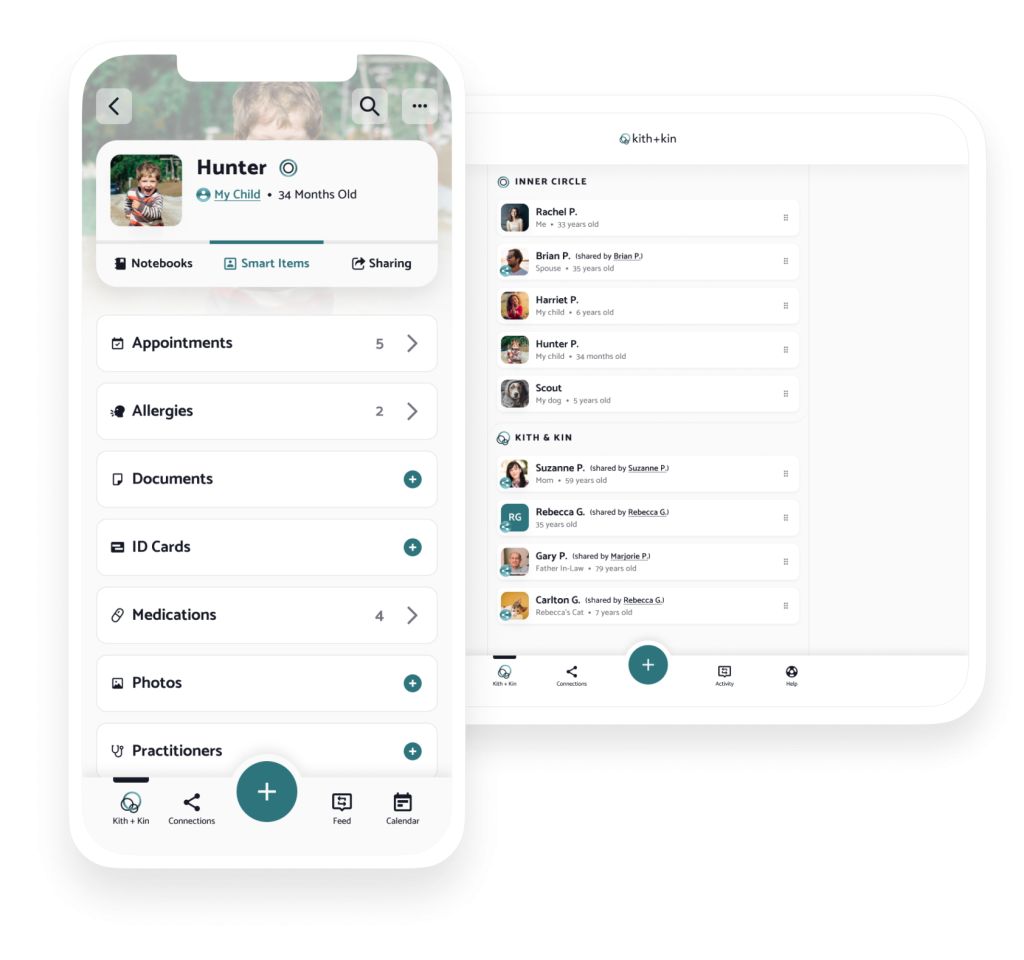 Organize your health information on an app that works anywhere.
Kith + Kin is an app that works on phones, tablets, and computers so you can use it on the go or at home. Sign up to get started today!